Home Inspection Services
Offered in the Greater Triangle Area
General Home Inspection
Our General Home Inspections adhere to the Standards of Practice of the North Carolina Home Inspectors Licensure Board (NCHILB). During the inspection, we check the condition of the following areas of the home, as long as they are visible and safely accessible.
Built-In Kitchen Appliances
We happily offer these additional services:
Patrick Walsh has great relationships with the realtors in the Greater Triangle Area as well as with the clients he's worked with. Many of his customers are repeat clients that know the high quality of Patrick's work and trust him with their home and future decisions about it. He is known for his reputable home inspections and detailed reports.
Re-Inspection
After a General Inspection, sellers or homeowners will often make the necessary repairs or upgrades detailed in the home inspection report. During a Re-Inspection, we come back and perform another walkthrough of the home. This time, we check to ensure that all repairs were made up to standard and that the home is safe or move-in ready for buyers.
Radon Inspection
Radon is a toxic gas linked to lung cancer, and it is especially dangerous because it is so hard to detect. Because it cannot be seen, smelled, or tasted, it is extremely important to have a Radon Inspection done by our professional inspector.
Termite Inspection
Many termite infestations start small and often go unnoticed or ignored by homeowners. While these tiny pests may seem unthreatening at first, they can actually cause major structural damage to a home. These problems are hard to notice until it's too late, so be proactive and schedule a Termite Inspection. WDIR Letters provided by Queen City Pest Control.
Pre-Listing Home Inspection
It can be just important for sellers to get a home inspection as it is for buyers. During a Pre-Listing inspection, we perform our general inspection on a home before it is placed on the market by the seller. With our expert advice and report, the seller has the opportunity to repair the home as necessary before potential buyers step into the picture.
New Construction Inspection
It can be beneficial to have a home inspected after construction is complete and before the final walkthrough. By bringing in an outside perspective, builders may gain insight into ways to improve construction.
New Construction Phase Inspection
Builders who want to benefit from a more step-by-step approach may consider New Construction Phase Inspections. We conduct these inspections after every phase in the building of a home, ensuring that each component is safely completed before the builder moves on to the next one.
11th Month Warranty Inspection
Many new homes are sold with a 12-month warranty which protects the new owner from financial responsibility should any defects in construction need to be repaired. Homeowners can take full advantage of this warranty by having the home inspected during its 11th month. During these inspections, we ensure that the construction of all components in the home is up to standard.
Contact Patrick Walsh Home Inspections today if you live in or around the Greater Triangle Area and are in need of any of our professional home inspection services.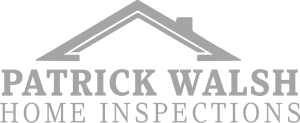 PO Box 1406, Pittsboro, NC.  27312
NC license # 3461